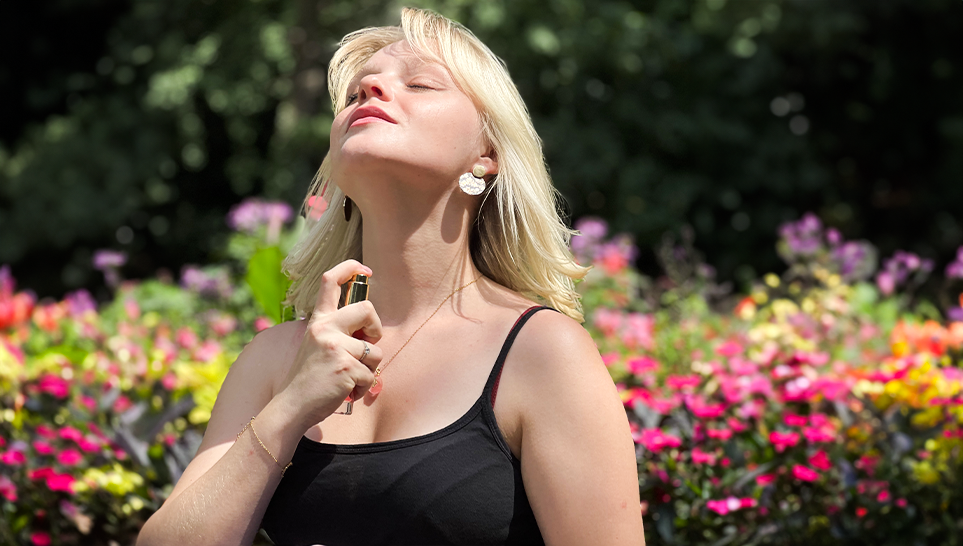 Join Sentastic.
Becoming a brand ambassador means first of all sharing its values.
At Sentastic, we believe that everyone deserves to feel good.
And who better than you, our customers, can talk about our products with the greatest sincerity?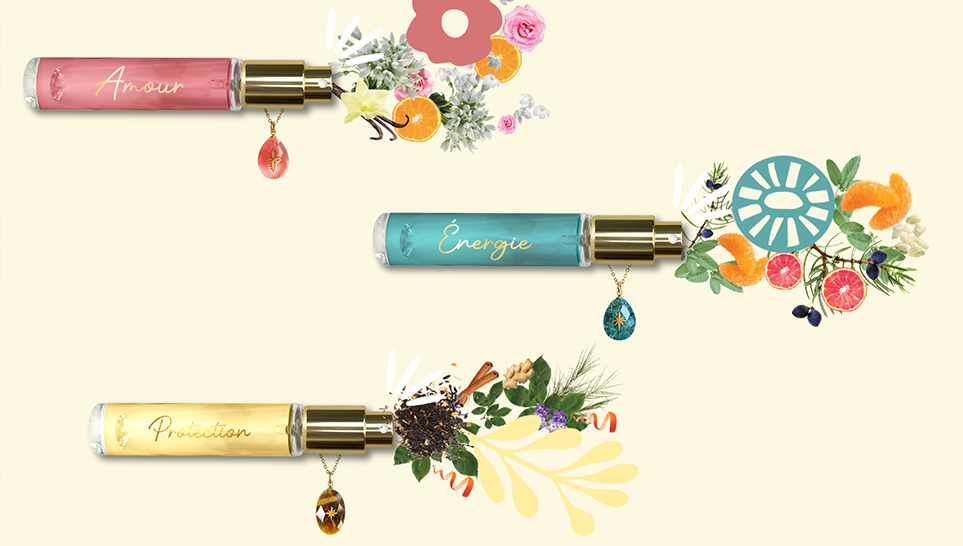 Why become an ambassador?
Sentastic has developed an innovative concept that
fuses the power of perfumes with the energy of stones, creating well-being boxes offering a unique experience.
We firmly believe that sharing personal experiences is a valuable resource for improving our products and helping our customers make the choices that are best for them.

Your contribution is essential for us 💚
What is the principle?
By becoming a SENTASTIC ambassador, we invite you to test our boxes exclusively, to share your personal experience on your social networks. By writing reviews, you participate in the success of our products and guarantee their quality.
4 easy steps!

Join the Sentastic Community
ENGAGED CONSUMER

✓ Access to our star products in preview.

✓ You actively participate in the continuous improvement of our products

✓ Full sensory experience of our products

PASSIONATE CONTENT CREATOR

✓ Products offered, to be used to create your content

✓ Natural, effective products to share with your community

✓ Opportunities to collaborate with the brand
Current campaigns:
(open exclusively to residents of metropolitan France)
FAQs
Why participate in our ambassador campaigns?

Participating in our ambassador campaigns means helping us to co-construct products that
meet consumer expectations. Indeed, your detailed and authentic feedback
allow us to develop innovative and effective products that perfectly meet the needs of our future customers. No more missed purchases or casting errors, it's also less
waste.
In addition, by sharing your opinions on social networks and product pages, you offer
visibility to our brand, but you also allow your community to be able to buy a
consciously produced. And not just any product! This is a product you liked
after having tested it and which corresponds to your values ​​and your needs.
How to participate in our ambassador campaigns?

You can apply online by completing the application form consisting of a
twenty questions. These last help to draw your portrait your tastes, and habits of
consumption.
If ever we do not have a product test in progress, do not hesitate to leave your email address
so that we can contact you in order to participate in future campaigns.
How is the panel of ambassadors organised?

We make sure that our product test panel is very diverse, in order to offer our
community of like-minded consumers. On one side we have consumers
curious, sometimes novices, who wish to learn more about our products. On the other, we
have passionate influencers, who will be able to bring an expert view and advice to the
daily via their own social networks and blogs.
How are ambassadors selected?

We scrupulously select the ambassadors according to the product to be tested and
consistency with the vision and values ​​of our brand. Indeed, we have specific criteria for
associate products and ambassador profiles. To do this, you will have to fill out a questionnaire.
Once this is completed, we sort the applications to select the most relevant panel.
Thus, each application is carefully studied according to the
interests and socio-demographic data, etc. if it's relevant.
And after testing the product?

Once the products have been tested, we invite you to submit authentic and detailed reviews in order to inform our community as precisely as possible. These reviews can be published on your own social networks in the form of posts (Instagram, Facebook, etc.), on your personal site – in the form of an article – or in your stories. You can take photos or videos to illustrate your comments. Thus, you send an incentive signal to consumers and your community, which reassures them about the effectiveness or sensoriality of the product you have tested.
How does the program work?

1- Thanks to a page on our site dedicated to the ambassador program, you will have access to the various tests offered by our brand. An explanatory text on the program invites you to participate in one or more tests set up.
2- You can apply online by answering a questionnaire that allows us to learn more about the specifics of your profile (physical characteristics, areas of interest, socio-demographic data, etc. if necessary).
3- Once selected, you will receive the product at home, as well as a user manual that allows you to obtain all the benefits of the product and to achieve a perfect experience throughout the duration of the test.
4- Test the product and note each aspect of it (sensoriality, effectiveness, packaging, texture, smell, etc.) from its discovery to the final results.
5- Share your experience by broadcasting authentic reviews that guide consumers in their future purchases. These opinions help them find the skincare product capable of meeting the requirements of their skin and to improve our products.
How many accounts can I have per household?

There is no account limitation per household. The accounts are nominative and therefore dedicated to a particular person in the household. You can have multiple accounts in one household as long as the questionnaire has been completed.
Do I have to write a review on every product I receive?

How many times have we regretted buying a product that ends up in the back of a bathroom cupboard without ever being used! Your involvement allows consumers to avoid future failed purchases and buy THE product that best suits their needs.
Writing a review for each product received, after having carried out the test, therefore helps the brand to create products that correspond as closely as possible to consumer expectations, but also helps to inform the community about the products tested. We are convinced that sharing your personal experience is an incredible wealth to improve our products and help users choose them well.
Do members have to write positive reviews to participate?

By forming a panel of ambassadors, we allow the community of our brand to make successful purchases on our site, whether the opinion is positive or negative.

Depending on the authentic and detailed opinions of the testers, consumers will be able to choose the product that best suits their tastes and needs. A negative opinion allows future users to target the product according to certain expectations and needs, and the brand to develop its product taking into account your feedback. We value 100% authentic and verified consumer reviews that allow people with a profile similar to yours to make informed purchases.
Are community members paid to write reviews?

Community members are not paid to write a review because we want it to remain authentic. You are the one who recommends – or not – to your community which products to adopt!
You will test our products and give your opinion in all sincerity to build the future of our brand and support the purchases of our customers, if you like our products.
To be the first informed of new test campaigns, brand news and promotions, leave us your contact details!
Customer service

mail@sentastic.fr