DUO REVEALING EMOTIONS
REVITALIZING ELIXIR + PROTECTIVE STONE
Regular price

Sale price

€39,90
🌸 Aromachology : The Protection perfume contains an olfactory technology that stimulates the feeling of confidence.
💎 Lithotherapy: Tiger's eye promotes strength and courage.

🍃 Olfactory family : Sensual Oriental
NEUROSCIENTIFICALLY PROVEN

The emotions sublimated by the alchemists of fragrances.

Benefits: COMFORTING - EXCITING - REASSURING

Our exclusive formulas contain technologies combining essential oils specifically chosen for their ability to stimulate the emotional zone of our brain.

The effects of our fragrances on mood are proven and validated through brain imaging tests conducted on 3 active technologies, in a Swiss university that studies the brain and human behavior.
Composition

The box contains:

1 eau de parfum 15ml
1 adjustable necklace adorned with a natural stone pendant

INGREDIENTS: ALCOHOL DENAT., PERFUME, AQUA, LIMONENE, LINALOOL, HEXYL CINNAMAL,
CITRONELLOL, ALPHA-ISOMETHYL IONONE, CITRAL, COUMARIN, CINNAMAL, GERANIOL.
POWER OF PERFUME

Aromachology explores the powers of smells and scents to stimulate emotions, memory and cognition, providing holistic well-being for millennia.

ENERGY EAU DE PARFUM - Comforting - Uplifting - Reassuring

Deep woody with a trail tinged with spices, this sensual fragrance with gourmet facets inspires a feeling of power and joy.

Top notes: Grapefruit, ginger, cinnamon.
Heart notes: Roasted hazelnut, heliotrope, lapsang souchong.
Base notes: Vetivier, sandalwood, tonka.

Olfactory family: Sensual Oriental
STONE ENERGY

Lithotherapy uses the energy of stones to harmonize the chakras and improve our physical, mental and spiritual well-being, based on the magical properties attributed to minerals for centuries.

Tiger's eye is a powerful symbol of protection in lithotherapy*.
It is said of this stone that it offers courage and strength to whoever wears it.

Virtues: Protection - Strength - Courage

OUR JEWELS ARE CERTIFIED : Natural stone pendant, 304 stainless steel chain, 18K gold plated, nickel free, cadmium free, lead free.

*Lithotherapy is an alternative energy therapy that has no scientific evidence, its properties being derived from user feedback, cultural references and reference books.
COMMITMENTS

Perfume made in France
Box made and printed in France 100% recyclable cardboard - Solvent-free ink
Mixed packaging for responsible forest management FSC® C084236
Necklace with certificate of origin, natural stone, 304 stainless steel chain, 18k gold plated Nickel free, cadmium free, lead free
USAGE TIPS

SENTASTIC can be used at any time of the day to boost your mood!

To make the most of the benefits of your perfume, apply it on the pulse points (neck, wrists, behind the ear...) To recharge your stone, place it in the morning sun or under the rays of the moon .

⚠️ Precaution for use: Avoid contact with eyes. Do not apply on irritated skin. For external use only. Flammable product. Keep out of reach of children. Do not use in pregnant and breastfeeding women. Do not expose yourself to the sun after application.
LA PLAYLIST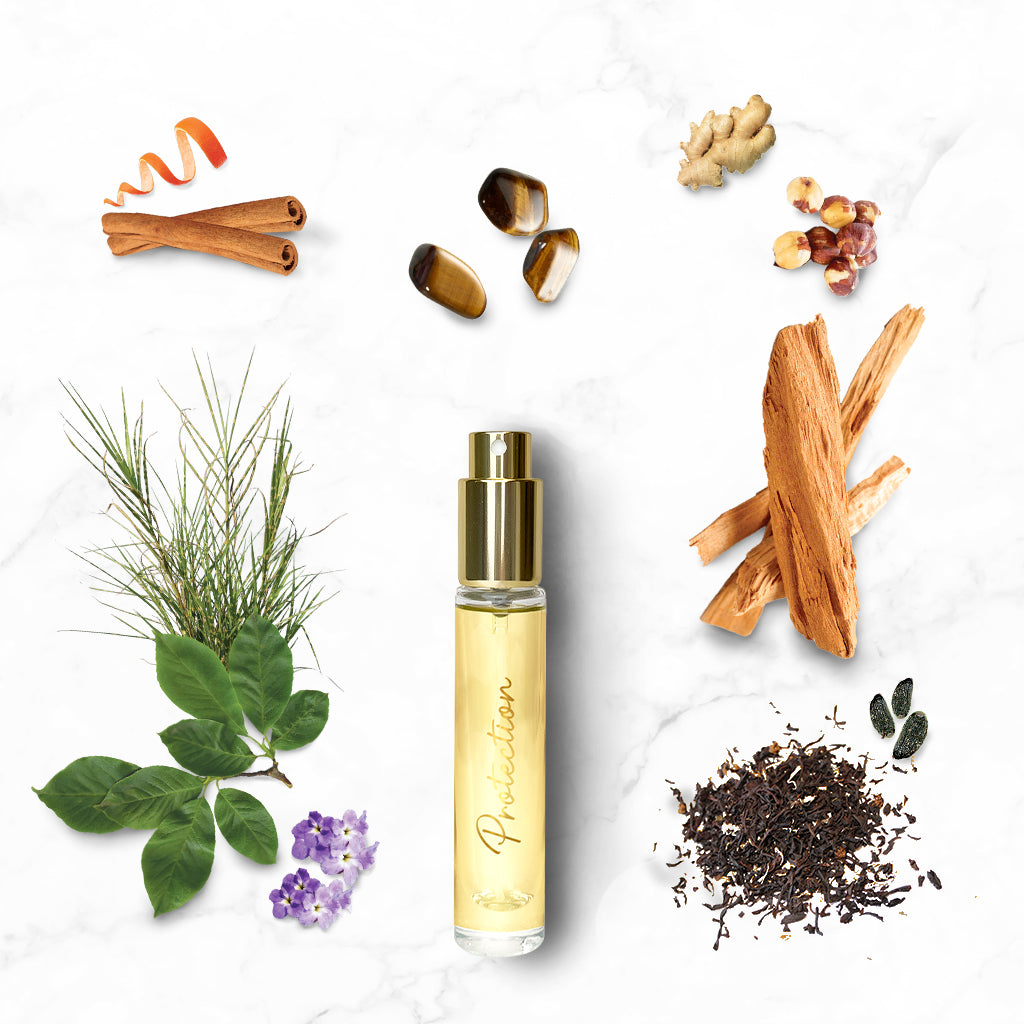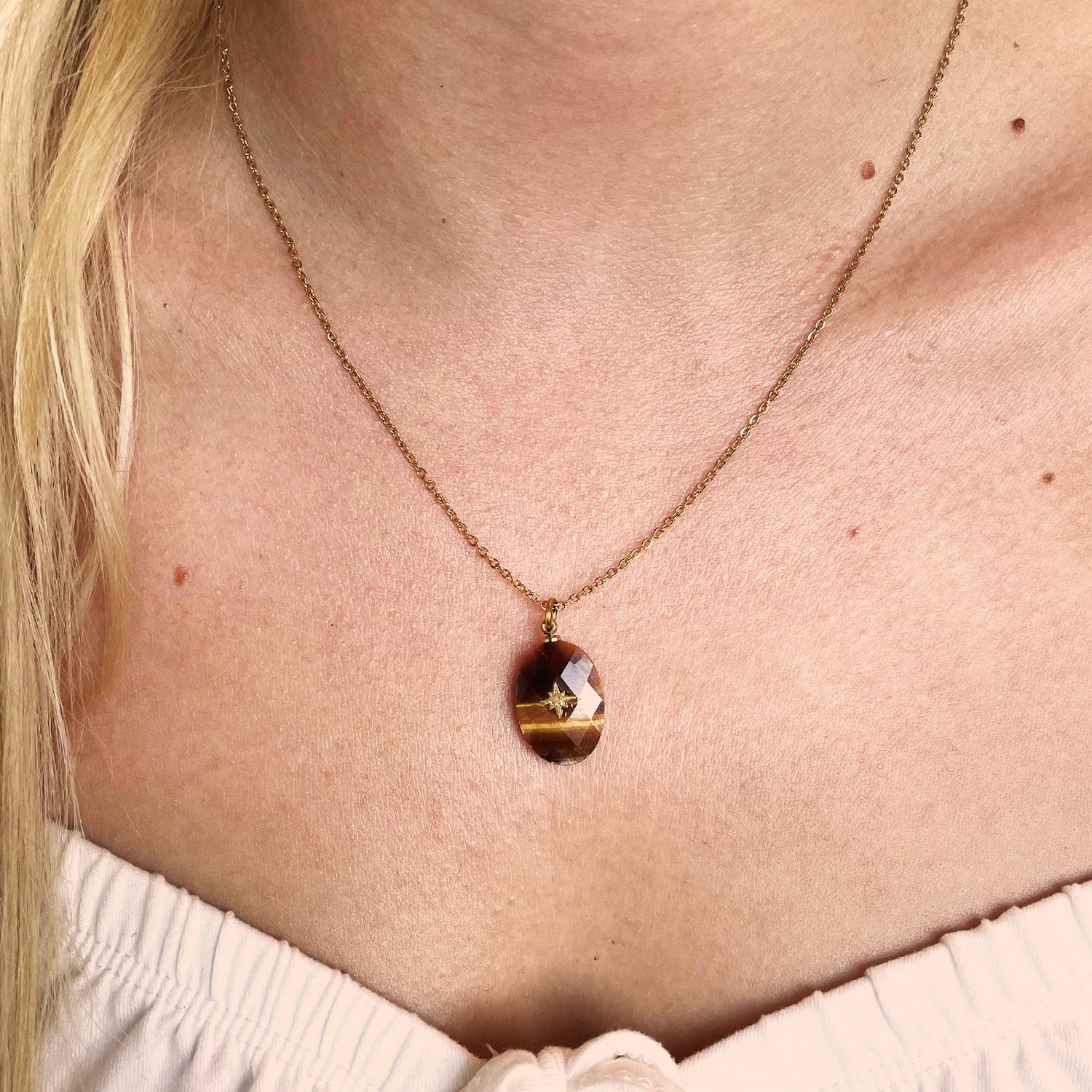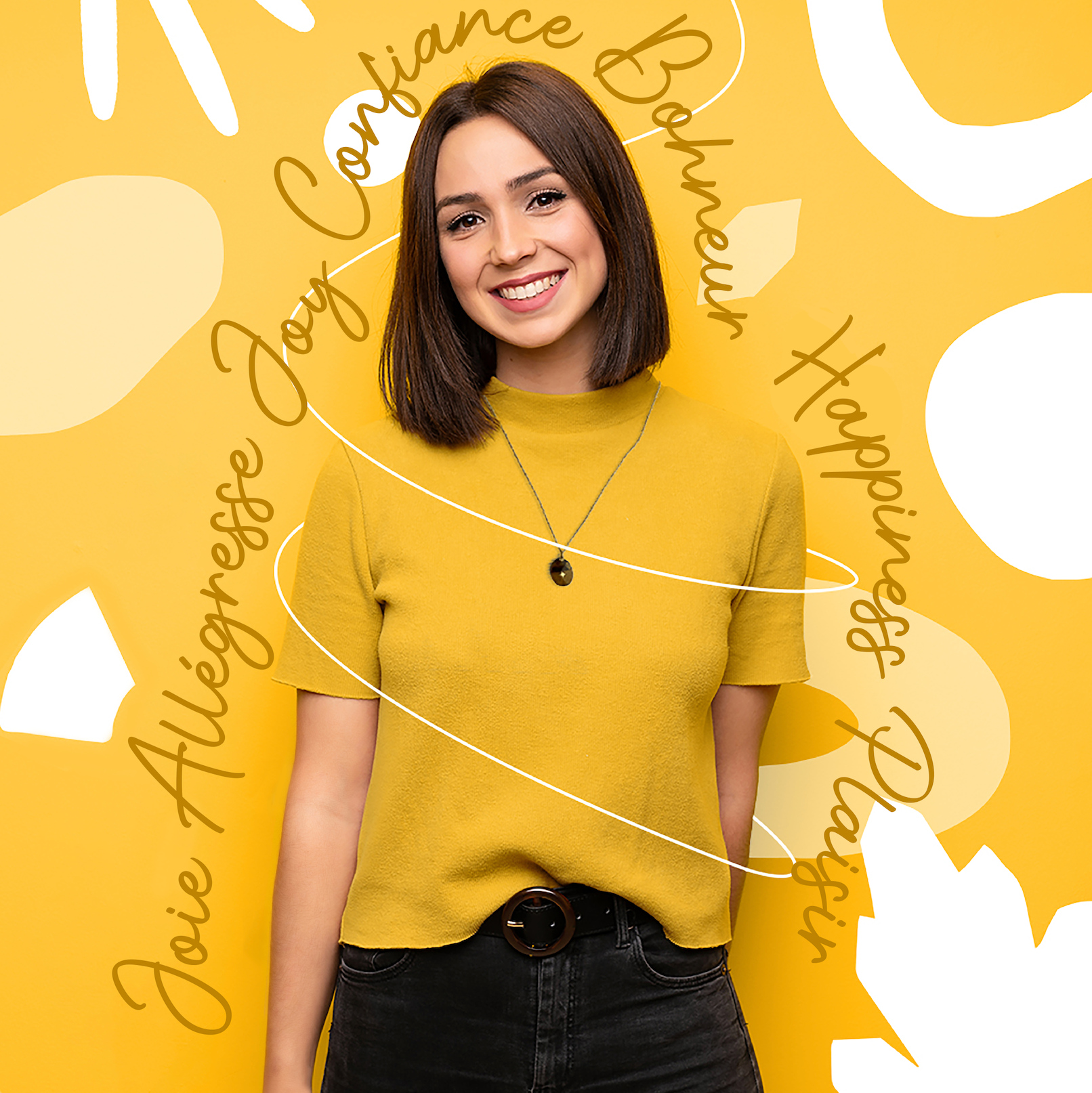 FAQs
Sentastic, what is it?

SENTASTIC® was born from the meeting between lovers of jewelry and natural stones, and passionate perfumers. We came up with the idea of ​​combining these two worlds to offer a holistic and innovative wellness experience under our brand, offering feel-good fragrances, each combined with a stone with complementary energetic powers.

SENTASTIC® well-being boxes, combining Aromachology with
Lithotherapy and enjoy the power of perfumes associated with that of stones.


The innovation: Each of the SENTASTIC® fragrances is active and stimulates
positive emotions, effects proven and supported by tests
neuroscientists.


The little extra: Each box is composed of a perfume and a natural stone necklace with complementary energy virtues.

How to put the perfume correctly to have the benefits?

To make the most of the benefits of your perfume, apply it to pulse points (neck, wrists, behind the ear, etc.)

To recharge your stone, place it in the morning sun or under the rays of the moon.
When should I use the perfume and the stone?

The stone can be worn continuously. The perfume is a pocket size and can be carried and put on at any time of the day when you feel the need.
What proves that perfume works on emotions?

OUR BENEFITS ARE BACKED BY SCIENTIFIC EVIDENCE
We hold the claim supports for each of our fragrances.

Each contains a brand new technology from synergies of essential oils capable of stimulating the brain area related to emotions. These natural technologies whose composition is
kept secret and patent pending each have a distinctive power over our emotional state.

One will play on the emotions linked to relaxation, the other on the feeling of vitality and energy; and the last on the feeling of joy and good humor.

These claims were established through functional brain imaging tests, MRI, conducted at a university specializing in the study of the brain and behavior.
They were able to demonstrate how each impacted the limbic area of ​​the brain and on which panel of emotions it acted.
Is the perfume suitable for both men and women?

Our perfumes are suitable for both women and men.
What are the delivery times ?

The products are delivered within 48H to 72H during working days.
Aromachology + Lithotherapy = Sentastic 🌸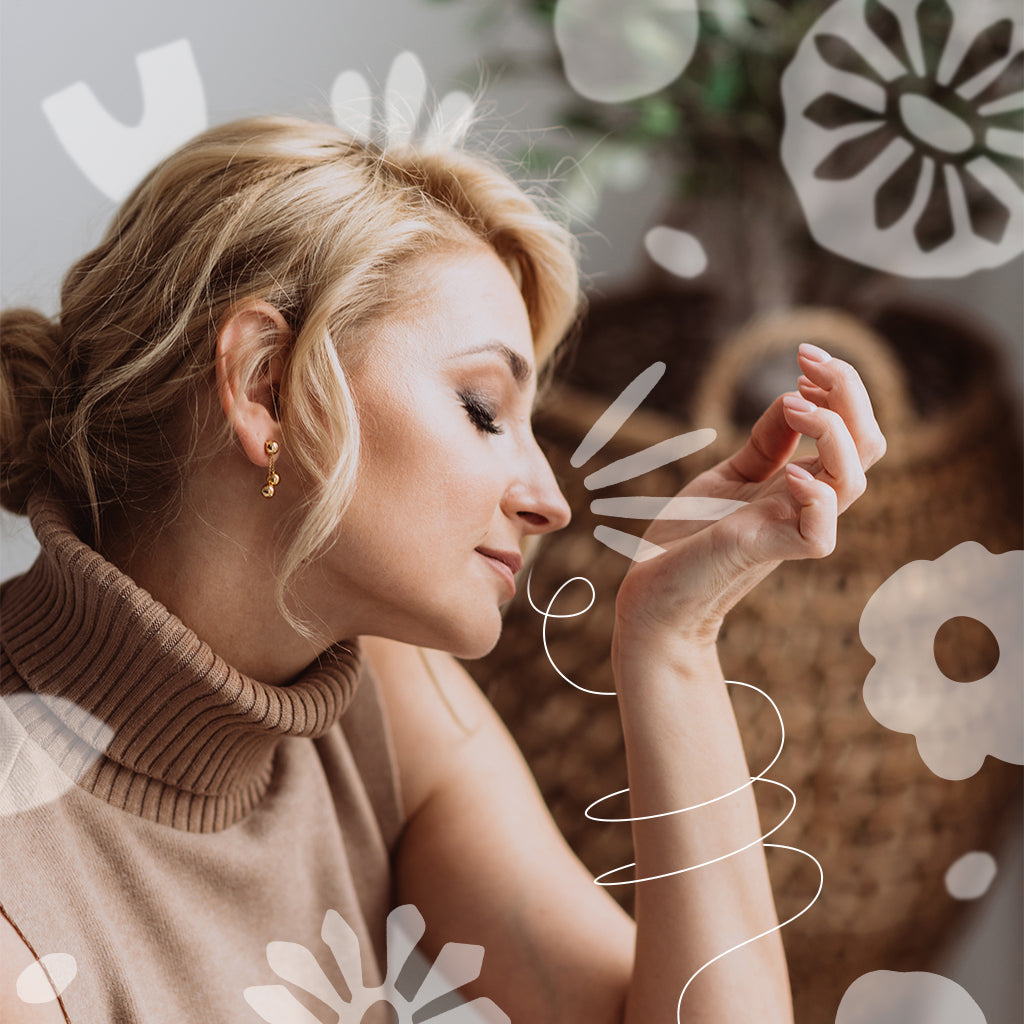 Aromachology, the basis of our perfumes.
Did you know that 75% of our emotions are generated by smell?
Access the subconscious in less than a second.
The olfactory system is directly connected to the limbic system of the brain, which controls emotions and behavior, while playing an important role in memory and cognition processes.
Aromachologists are perfumery experts who create aromas that influence our mood and concentration. Aromachology is applied in cosmetics, aroma therapy and scientific research to improve our overall well-being.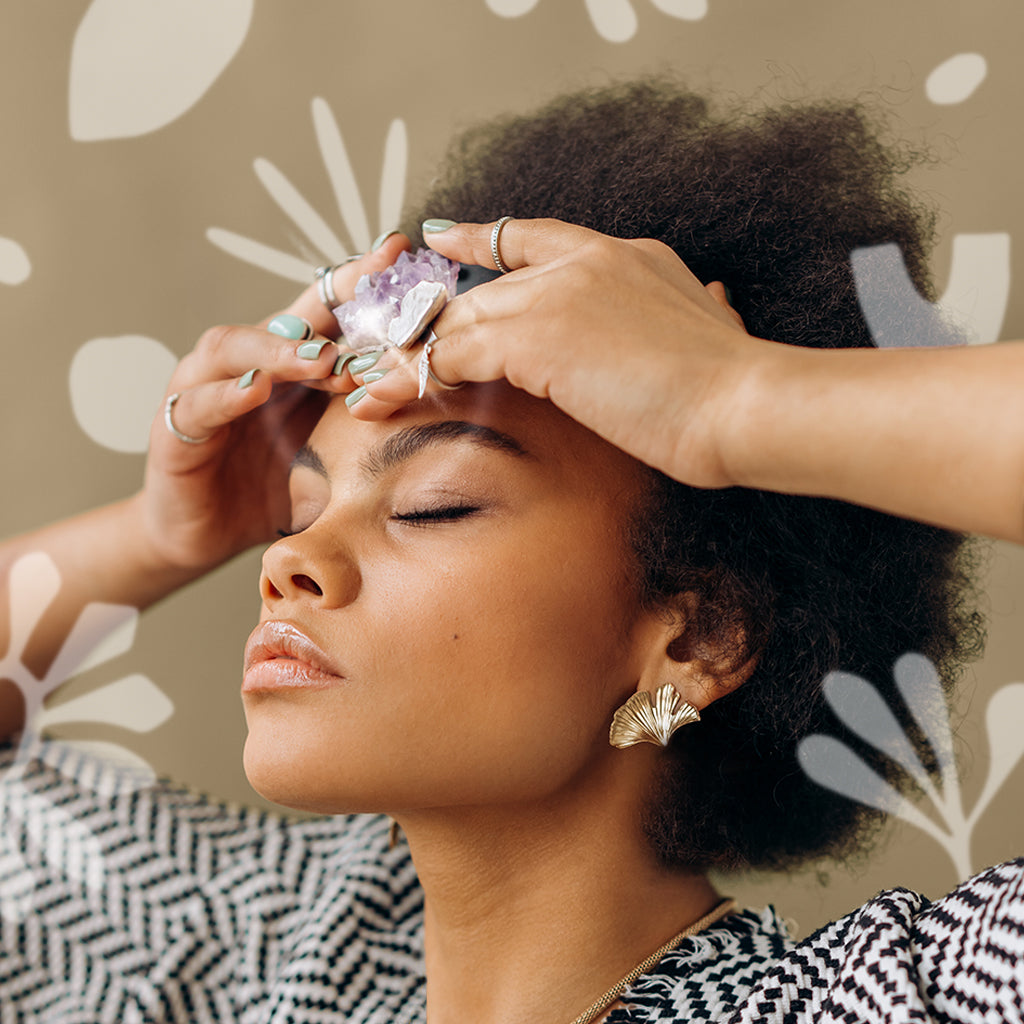 Lithotherapy, at the heart of our necklaces.
Lithotherapy uses crystals with unique properties to promote physical and emotional well-being.
Placed on or near the body, these crystals rebalance energies, offering a complementary approach to traditional, folk medicine to relieve stress and anxiety.
Lithotherapy explores the potential of crystals to find balance and well-being, while aromachology uses scents to influence our emotions and our concentration.